Lyme Disease Non-Medical Diagnosis And Treatment:
How I kicked Chronic Lyme Disease in One Year for Pennies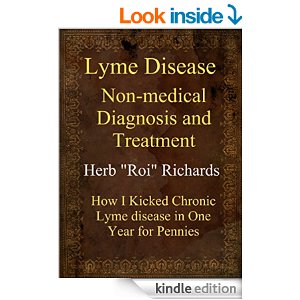 By Herb "Roi" Richards
In Richards' book, Lyme Disease Non-medical Diagnosis and Treatment, the author explains how he, "kicked chronic Lyme disease in on year for pennies."
Richards' says, "I contracted Lyme disease about 14 years ago. Six years later, it showed up as several physical problems during a stressful situation. Since I had no tick bite it was three more painful years before Lyme was even considered the problem.
"The purpose of this book is to alert you to the hidden epidemic of Lyme Disease and let you know whatever name they may put on your diagnosis, you can probably kick it out of your body for about $25.00.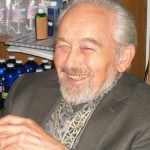 "Almost no health problem is a death sentence. Just because you get sick doesn't mean you have to die from it. If you are not rushed into deadly therapy by the conventional health system, you might have a better chance of getting well by improving your immune system. Real health is built from the inside out not by poisoning your body back to health. 

"For instance, concerning cancer, one of the leading authors on cancer said that most people will have cancer 5 to 6 times in a lifetime and they will never know it because the body takes care of it automatically. Learn how to improve your immune system and kick out the Lyme spirochete bacteria once and for all."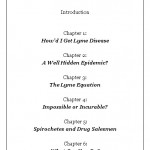 In Lyme Disease Non-medical Diagnosis and Treatment's six power-packed Chapters, Herb "Roi" Richards reveals the truths about Lyme disease and answers to questions about Lyme disease that you may have failed to ponder prior to learning the facts about Lyme disease.
Chapter titles include: How'd I Get Lyme Disease, A Well Hidden Epidemic, The Lyme Equation, Impossible or Incurable?, Spirochetes and Drug Salesmen, What Can You Do? 
Available instantly in Kindle format, or delivered to you in published edition.
Click Here for the $25 Test for Lyme Disease